"Staying Alive" Jacket Main Page
Manufacturer:
Currently Unknown
(NOTE: I split this post from Mike's original post which combined this jacket and the Rocky 3 jacket. That post is here, and most of it are Mike's words from that post. -- Rick)
This jacket was worn prominently in the film "Staying Alive", starring John Travolta and was also seen in the opening montage of
Rocky 3
, as well as the scene after Mickeys death, when Rocky laments on the death of his friend/mentor AND his championship title.
I believe it to be the exact same jacket, since Stallone directed Travolta in "Staying Alive", right after he completed filming of "Rocky III"
"Staying Alive", however, has some great shots. Too bad the movie isn't nearly as nice as the jacket.
Shoulder Detail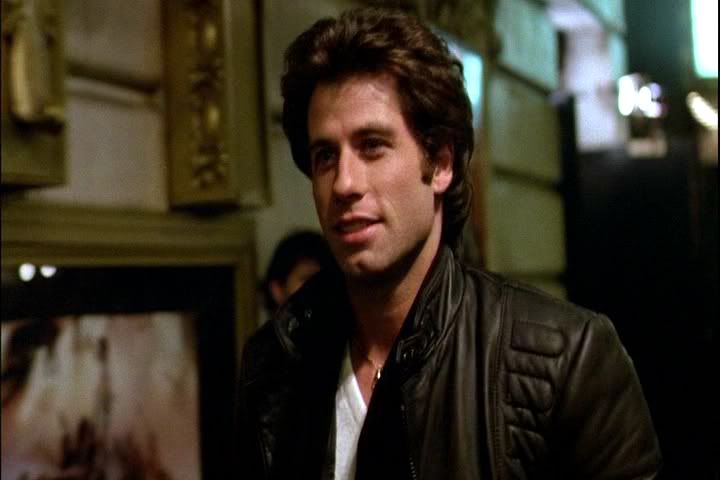 Front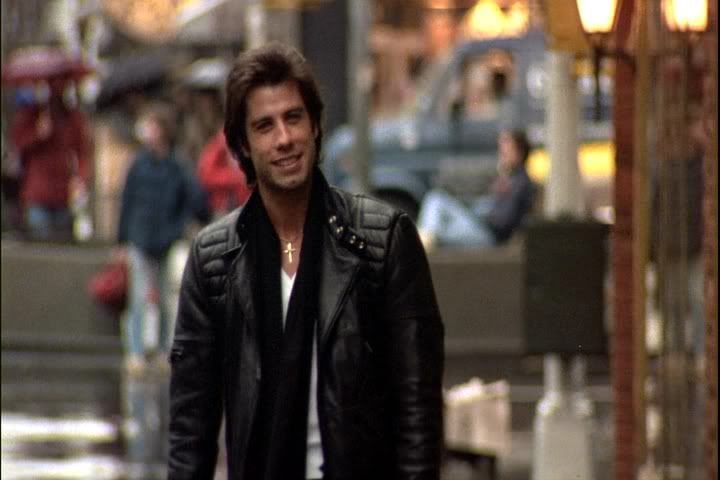 Back
More Back Detail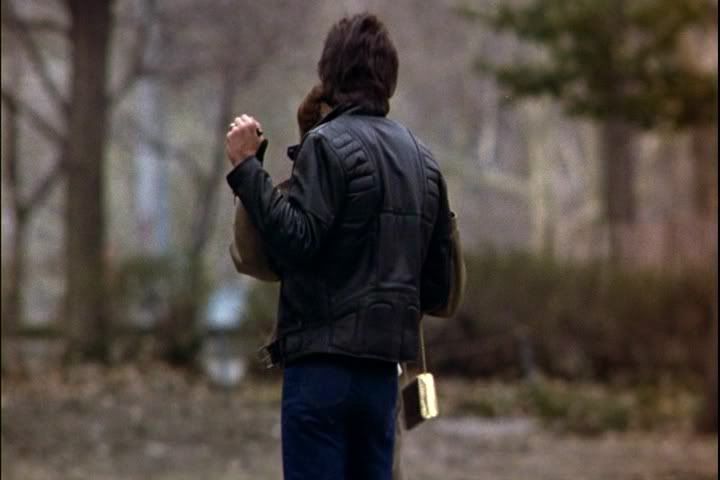 Now, I am 99.9% sure that a company named
Hein Gericke
designed this jacket, and possibly Stallone purchased this for his own collection back in the early 80s. I used to own a jacket very similar, that was designed by Hein Gericke, for Harley Davidson Motorcycles. They pop up from time to time on Ebay. The main difference is the Harley jacket is made of cowhide, and has action pleats at the back of the shoulders, where as the jacket in the film seems to be made of a softer "designer" leather, such as lamb, and there are no pleats.
Here is one example found awhile back on Ebay: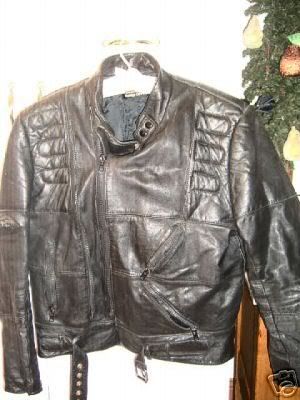 If anyone has any information on this jacket, please post it here.
Thanks
Mike